Guests at Chicago Con
Join us for autographs, panels, and more! Guests at C+A+D are awesome people who come to share fandom, voice acting experience, and culture with everyone attending. Guests are announced as they accept our invitations to participate in our convention. Please note that the guest list may change at any time due to guest's other personal obligations. We are excited to welcome some of the best voice actors and performers to our annual convention.
Samurai Dan and Jillian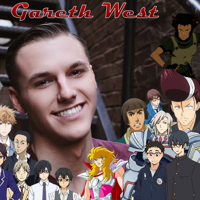 Gareth West
Kiba Walker
Cole Feuchter
Greg Ayres
Jay Hickman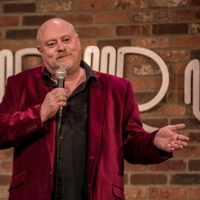 Robert L. Mungle
Kimberly Yates
Quinton Flynn
Kyle Jones
Rebel and Cleric
Oscar Seung
Samurai Dan and Jillian
The husband and wife team of Daniel and Jillian Coglan are full-time martial art instructors, specializing in 16th century Samurai Arts. When not teaching at their dojo, the Kojokan, they travel the United States performing and teaching the ancient ways of the most famous warriors in history.
With a combined 35 years of experience, their show is a unique blend of history, combative skill, and humor, designed to educate and entertain audiences both large and small.
Beyond their martial skills, the dynamic duo collaborated to write, direct, host, and star in a 12 episode TV series entitled, "The Way of The Samurai."
Daniel is also an author, with several martial art articles published, and is currently working on his second full-length novel.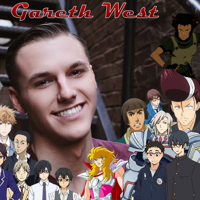 Gareth West
Gareth is an actor, model, and voice actor based out of Texas. He is known for such Anime roles as; Ittetsu Takeda in Haikyu, Seiya Takehaya in Tsurune, Kanichi Konishi in Food Wars, Haruka Shinozaki in My Girlfriend Is Shobitch, Lizard Misty in Saint Seiya, 2D in Golden Time, Akihiro Tsukaba in Chihayafuru, Tomoaki Yamagishi in O Maidens In Your Savage Season, and Dinkuron in Log Horizon. He is also currently playing the role of Jason Lee Scott the Red Power Ranger in the upcoming release Red Rising: A Power Rangers Fan Film. When not making anime voices or acting, Gareth enjoys basically anything nerdy under the sun. So whatever it is you are into, chances are you can come up and geek out. Because there is nothing he likes more than getting enthusiastic, and making new friends!
Kiba Walker
Kiba Walker is an actor and performer based out of Dallas, Texas. His most notable roles in anime, such as Haikyu (Koganegawa, Komi), My Hero Academia (Cider House Leader), Saint Seiya (Scylla Io), Black Clover (Paplo Espuma), Skate-Leading Stars (Irie), Back Arrow (Gote), Thetitan's Bride (Caius Lao Bistail), Horimiya (Tanihara), Junji Ito Collection (Tsukano), Cells At Work!! (Mumps Virus), Cautious Hero (Kebono), Kono Ototomare (Naoya), Bofuri (Christmas Rose), And Case Fileno.221 Kabukicho (Diana). You Can Also Hear His Voice In Fruits Basket, Radiant, One Piece, To Love Ru, O Maidens In Your Savage Season, Akudama Drive, and many more.
In video games, his voice can be heard in Genshin Impact(Xu Liushi/wyratt/zexuan), Camp Buddy(Keitaro/yoshinori), Full Service (Sota), To Trust An Incubus (Kenta), Mister Versatile (Syd), Earthlock(Amon/gnart), Popup Dungeon (Dj Mute/thrilla Killa/centrian/nunchaku Ninja/tinkerer), Something In The Dark (Francis Hale/father Karver), Gyee (Caius), and many others.
His works include ISHIDA & ASAKURA and THE TITAN'S BRIDE. He also is a full-time drag performer, under the name SALEM MOON. You can follow him on Twitter at @justkibawalker or on Instagram at @kibathevoice or @salemmoondrag
Cole Feuchter
Cole Feuchter is an Androgynous Voice Actor based out of Dallas, Texas. They have worked extensively in the voice over industry since 2017, having lent their voice to several anime, numerous mobile games and even audiobooks and commercials.
Known for voicing Tada Tomonari in BLUELOCK, Marcel in SAVING 80000 GOLD as well as Wheel in ONE PIECE, They can also be heard as Yoshio Asakura (ISHIDA & ASAKURA), Naoto Hamasaki & Archer Springfield (CAMP BUDDY), Lenga Valentine (FULL SERVICE).
He can even be heard in the anime dubs of VINLAND SAGA, BUDDY DADDIES, THE SAINT'S MAGIC POWER IS OMNIPOTENT, THE CASE STUDY OF VANITAS, CHAINSAW MAN and more.
Cole is also fluent in Japanese, earning his degree at the University of North Texas, and outside of voice work, he is also a content creator under the moniker "The Retrocade" and was even one of the creators for GAMESTOP TV frequently featured in the "All-In" segments. Cole has also taught, and still offers, Japanese classes/lessons online and in-person for groups or individuals.
Outside of voice over and sharing their love and knowledge of Japanese language and culture, Cole also finds joy in creating their own works of art. Be it hand drawn creations or handmade jewelry, it's a joy they look forward to sharing with anyone and everyone who may be interested.
If you want to learn more about Cole, you can check out his Twitter @LordAzria or his website at colefeuchter.com.
Greg Ayres
Greg Ayres has been screaming into microphones for close to 22 years now! With over 376 credits to his name, he has managed to play a variety of characters that are almost as colorful as his hair. He is honored to return to his role of Son Goku this year in Saiyuki Reload Zeroin, having worked on the Saiyuki franchise for over 20 years. He can currently be heard as Yu Nishinoya in Haikyu, and as Chai in Shenmue The Animation on Adult swim. Some other recent roles include Chota Segawa in Alice in Borderland (OAV), Sho Utsumi in SSSSGridman, Frost in DragonBall Super, Geo in Sony Picture's Starship Troopers : Traitor of Mars, Jiro in Concrete Revolutio, Ryuuou Edogawa in Doreiku, Koji Koda in My Hero Academia, and he even makes an appearance as Popuko in Pop Team Epic.
He is proud to be a part of the new "Pink Harvest" productions from Sentai Filmworks, in the roles of Izumi Sena in Lovestage, and Yabase in Hitorijime My Hero. Some other recent favorites include Nagisa Haruki in Free, and Free Eternal Summer, MonoKuma in Danganronpa, Clear in Dramatical Murder, Doug in Gangsta, Zenji Marui in Food Wars, Ganta Igarashi in Deadman Wonderland, Heihachi Hayashida in Samurai 7, and Kouichi Sakakibara in Another. Some of his all-time favorite roles include Chrono in Chrono Crusade, Kaoru Hitachiin in Ouran High School Host Club, Youhei Sunohara in Clannad, Yuki in The Wallflower, Leo in Ghost Stories, Satoshi Hiwatari in DNAngel, Kaworu Nagisa in the Director's Cut of Neon Genesis Evangelion, Tomoki Sakurai in Heaven's Lost Property, and Negi Springfield in Negima.
Of all of his many roles, his favorite will always be the real life role of "Little Brother" to a guy with a big Sippy Cup, and an even bigger heart – who touched the world with his "Love and Laughter".
Jay Hickman
Jay began his career in anime in the 1990s, when he landed his first role at ADV Films in Master of Mosquiton. Since then, he has appeared in more than 100 titles with studios including ADV Films, Funimation, Sentai Filmworks, Switchblade Pictures, Okratron 5000, and others. As a character actor, Jay has been able to voice a broad variety of colorful roles, with the occasional romantic lead thrown in for good measure. His notable credits over the past two decades are Mechazawa in Cromartie High School, Spitfire in Air Gear, Sho Zama in Aura Battler Dunbine, Shiryu in Saint Seiya, Chuu and Hammond in One Piece, Kagetane Hiruko in Black Bullet, Chief Kurama in Elfen Lied, Koji in Generator Gawl, Toru Watanabe in Excel Saga, The Fool in Kaleido Star, Crusty in Log Horizon, SSS in Madlax, Dera Mochimazzi in Tamako Market, Sanetoshi Watase in Penguindrum, Prince Mytho in Princess Tutu, and Giraffe in Revue Starlight, among many others.
Jay's voice has also been featured in live action series and films such as Dark Water, Synesthesia, Conduct Zero, The Fuccons, Touching Wild Horses, Gamera – Attack of Legion, as well as in the video game Unlimited Saga. Jay had his Toonami debut playing Dr. Stylish in Akame ga KILL!, followed by Shiro Kuramori in Parasyte – the maxim, and now Joichiro Yukihira in Food Wars!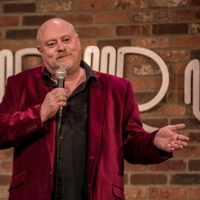 Robert L. Mungle
Robert L. Mungle is a voice actor for Funimation, ADV Films, Seraphim Digital/Sentai Filmworks, and OkraTron 5000. The Right Reverend Robert L. Mungle founded The Whiskey Brothers in 1998. Since then, while the line-up has changed, it has been his outrageously loud voice that has led the group. Mungle has taken the stage everywhere from sold out theaters to seedy strip clubs. His IMDB page boasts over 100 different anime roles, from "Ghost Stories" to "Lady Death" to "Excel Saga." He was born in Houston and you might recognize him from any of tons of anime roles, some of which include Amanojaku from Ghost Stories, Mr.8 from One Piece, Matsushita from Angel Beats, and Pedro Domingo from Excel Saga. He's appeared in Akame ga Kill!, 009-1, Broken Blade, Gantz, Halo Legends, and many others.
Kimberly Yates
Kimberly Yates' main gig is as a stage actress. Some her favorite collaborations include playing opposite Jim Parsons in The Cherry Orchard, Bradley Cooper in The Woolgatherer, Sue Galloway in Wonder of the World and her brothers in Settlers of Catan. She also loves voice acting – some titles include Evangelion:3.0+1.0 Thrice Upon a Time, Yomiko Readman in R.O.D. Read or Die, Gunsmith Cats, Burn Up!, Samarai Showdown, Dragon Night, Sol Bianca, Blue Seed. She also gets to acting coach some pretty fantastic clients including Jack Whitehall, A$AP Rocky, two time Emmy winner Tamara Braun, John Lutz and Jeff Wright.
Quinton Flynn
Quinton Flynn is beloved globally as Axel/Lea from Kingdom Hearts and Raiden from Metal Gear Solid 2, 4 and Rising Revengeance (for which he received a Best Actor Award). Fans Love Flynn as: Kon in Bleach, Iruka Sensai in Naruto, Reno in Final Fantasy, Jhin in League of Legends, Timon in Timon & Pumbaa, and many others!
Quinton's Classic Legacy Characters: Micky Mouse, Spider-Man, Venom, Human Torch, Jonny Quest, Gollum and more pop up often in his solo comedic improvisational Q&A convention panels along with celebrity impressions, song and audience participation.
His impressions and sound-a-likes have been featured on Jimmy Kimmel Live! as Paul McCartney, Mindhunter as Frank Sinatra, Robot Chicken as Elmer Fudd, Draco Malfoy and Swiper The Fox, The Adventures of Billy & Mandy as Christopher Walken, The Mystery of Natalie Wood as James Dean, Cartoon Hook Ups as Deadpool
Flynn seamlessly shape shifts from the deep, sinister and sexy, mad-scientist, Dr. Krankcase – Skylanders: Trap Team, to the polite and earnest Silver The Hedgehog in the Sonic game series! And his twisted Irish hitman Sir Henry Cooldown provided the right spice in the action-adventure hack and slash video games No More Heroes 1 & 2. He also lent his vocal gymnastics to – Star Wars: The Old Republic, Avatar The Last Airbender, Crash Bandicoot, Mass Effect, World of Warcraft, Batman Arkham City Origins, Lord Of the Rings and Pirates of the Caribbean to name a few.
Flynn's Fan Favorite, the lovably nerdy Sheldon Lee, is back in My Life As A Teenage Robot on Amazon Prime! The resurgence of interest in that Nickelodeon animated gem also features Quinton as the heroic Sliver Shell and the despicable Don Prima + more than 50 other incidental voices!! So, Get In Like Flynn!
Kyle Jones
Kyle Colby Jones is an ADR director, writer, producer and actor at Sentai Filmworks & AMC Networks. He has been in the industry for 20 years. Notable titles include: Haikyu; Made in Abyss; Food Wars; Akame ga Kill; Parasyte; No Game No Life; Reincarnated As A Sword; GATE; Umaru-chan; Demon Girl Next Door; Gintama; Monster Musume; My Love Story; Log Horizon; Princess Principal; Mr. Tonegawa; Land of the Lustrous; Sakamoto; Nozaki-kun; Gatchaman Crowds; and Is It Wrong To Try To Pick Up Girls In A Dungeon?. Kyle's library also includes: Saint Seiya; Air; Kanon; Madlax; Kino's Journey; Phi-Brain; Girls und Panzer Der Film; Short Peace; Martian Successor Nadesico – Prince of Darkness and the stupendously amazing Papuwa. Twitter: @KyleColby
Rebel and Cleric
PUNK INVADES ANIME! Rebel And Cleric is a Punk/Midwest Emo band that currently has 2 active members: Sai Sake, Lead Singer/Drummer and Tattoo Artist, and James Jarvey, Guitarist/Scream Vocalist. They started busking at conventions in 2019 and are now joining the stage as THE Punk band of Anime Cons! Their genres range from Punk, Emo, Indie, and of course the essential Anime/Show Openings! They know many con-goers are die-hard fans of bands like: "My Chemical Romance", "Panic! At The Disco", "Fall Out Boy" to even more niche-fitting Midwest Emo bands such as "American Football", "Cap'n Jazz", and the oh-so fitting band called "Guitar Fight From Fooly Cooly". Their mission is to bring the spirit of Punk and Emo right at every Anime Con's doorstep, starting with the Midwest!
They have a rotating cosplay theme for their performances at each con. This year's theme is the ever-so loved video game "Animal Crossing"! Join your favorite guitar playing dog "K.K. Slider" and everyone's favorite goth chameleon "Flick" in their Midwest Anime Con Music Tour! Come to their show and party like it's Animal Village!
Oscar Seung
Oscar Seung hails from Lausanne, Switzerland, and is a Dallas-based actor, violinist, pianist, opera singer, and music director. From film and television pilots to theater and voiceovers, Oscar champions the representation of Asian Americans in media and the arts. Oscar can currently be seen in We Can Be Heroes (Netflix), directed by Robert Rodriguez, A Cowgirl's Song (Netflix), and The Turkey Bowl (Hulu), directed by Greg Coolidge. He also guest co-starred in the ABC pilot, False Profits, starring Vanessa Williams and Bellamy Young. Anime/video game voiceover highlights: Attack on Titan (Varis), One Piece (Daruma), Ayaka (Kurama), Sweet Reincarnations (Kadlecek), Borderlands 3 (Nettle), Yuri on Ice (Seung-Gil Lee), Free! (Nao Serizawa), Natusume's Book of Friends (Riou). Full list of over 65 shows on imdb.com. Theater: World Premiere of The Supreme Leader (Kim Jong-Un), Dallas Theater Center, The Sound of Music (Baron Elberfeld, u/s Captain Von Trapp), Dallas Theater Center, The Ballad of Little Jo (Tien Mien), Watertower Theater, Dora, the Explorer Live! (Benny), Casa Manana, Miss Saigon, Casa Manana. Oscar is represented by the Mary Collins Agency. Twitter: @oscarseung Instagram: @theoscarseung imdb.me/oscarseung